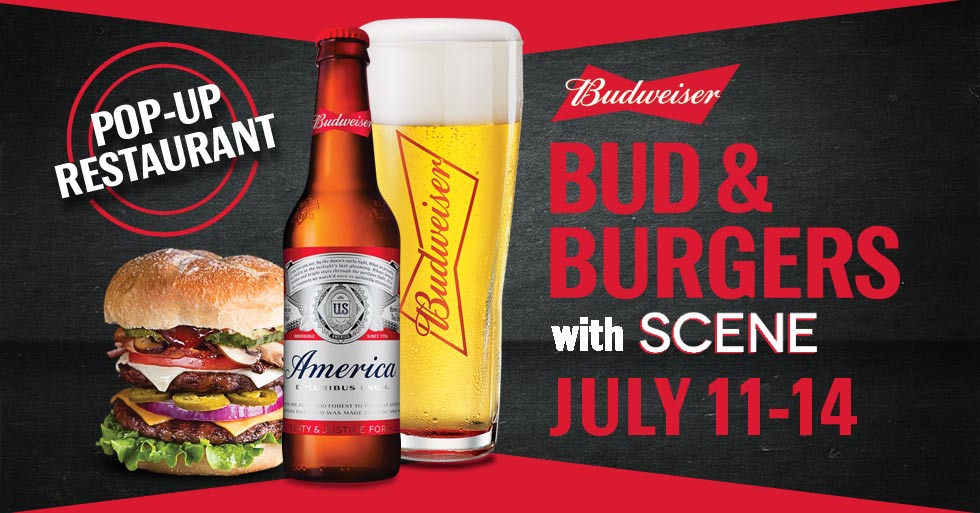 Bud & Burgers CLE // 4-Day Pop-Up Restaurant
July 11 - 14 11am - 2pm Daily
Bud & Burgers is making its way to Cleveland for a four-day, burger- and beer-centric event hosted by SCENE Magazine. In this unique take on the pop-up diner will get to experience a full menu of one-of-a-kind burgers crafted by Mike Mariola, Eric Williams, Demetrios Atheneos and Shawn Monday while sipping a smooth, crisp Budweiser.
$4 ticket includes a gourmet burger, side, beer and charitable donation to Downtown Cleveland Association.
Choose your DAY below and then choose the time that works best for you!